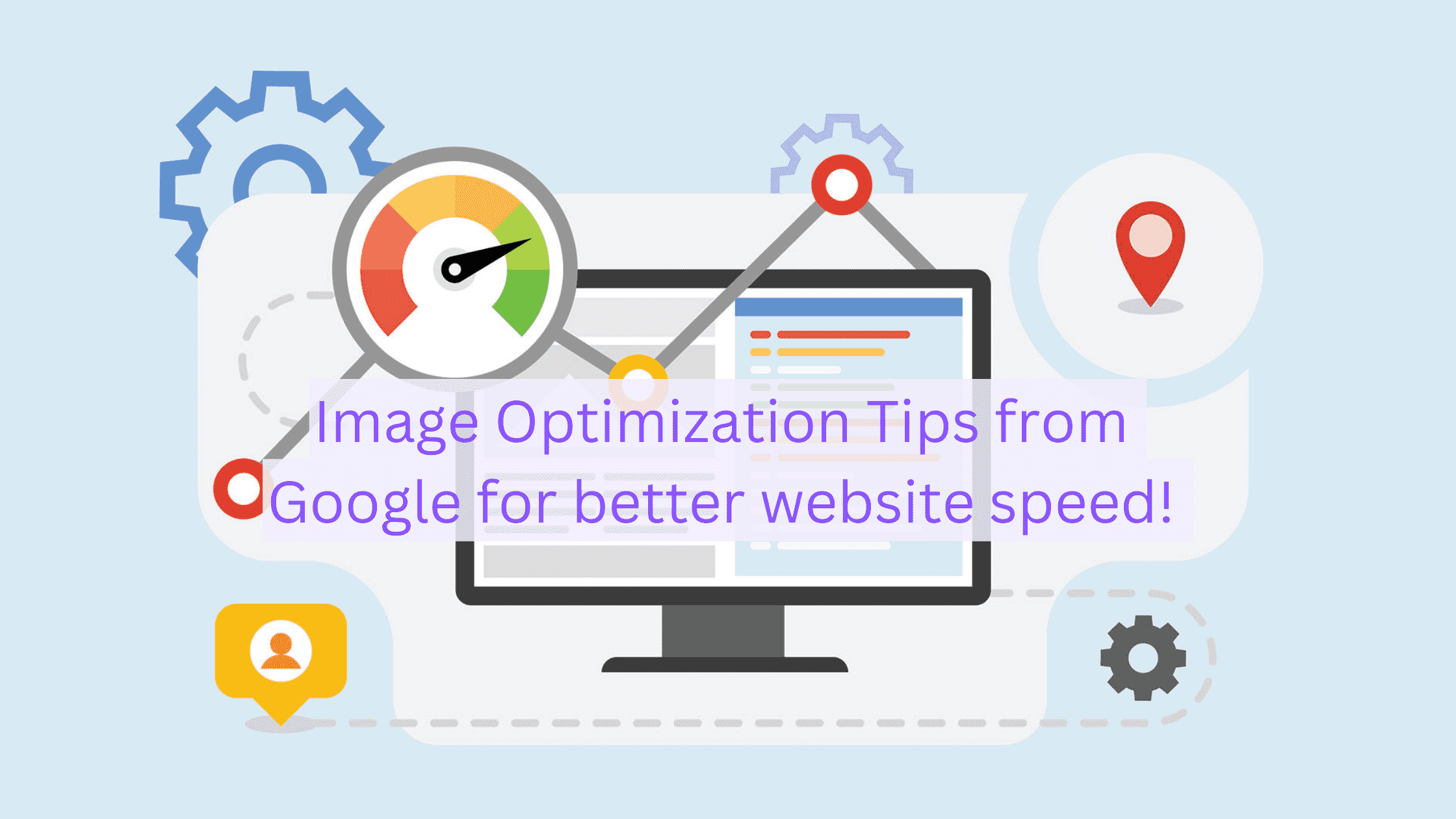 Image Optimization Tips from Google for better website speed
This may seem overwhelming to you - but the truth is that images often make up the majority of the bytes downloaded on a page!
As a result, image optimization can often result in some of the biggest byte savings and performance improvements: the fewer bytes the browser has to download, the less competition for client bandwidth, and the faster the browser can download content and display it on the screen.
Finding the optimal format and strategy for optimizing your graphic assets requires careful analysis across many dimensions: the type of data to encode, image format options, quality settings, resolution, and more.
Having said that, are you wondering about the profound ways in which you can optimize your images in the best possible way?
Then guess what? We have the best collection of image optimization tips that comes straight from google!
Try out these best image optimization techniques we have narrowed below, and make your website look appealing while not compromising on its loading speed!
Use the best file format for images
Consider your image file format, e.g., whether PNG, JPEG, or web files should be used
File formats affect file size, so choosing the right format requires careful consideration.
There are pros and cons to consider for each format. For example, JPEGs and PNGs tend to have smaller file sizes, even though smaller sizes come at the expense of image quality.
However, the drop in image quality may go unnoticed by buyers, and the speed gains can be significant.
To see if your website could benefit from using a different image format, you need to try out different image formats on your website and keep monitoring the PageSpeed ​​Insights report.
The images that come within the report can be worth optimizing, hence going with them might bring a heap of advantages to your website!
Image caching in a browser
The browser you use frequently, or the search engine that is your favorite, needs to know for how long it needs to retain the image within itself - and you my friend, have to answer your browser for this!
If you're returning an image, you can return an HTTP response header with a caching directive, e.g., how long is it recommended that the browser save the image?
Again, you can use the PageSpeed ​​Insights report to see if the HTTP response cache headers are set correctly on your website.
The static asset maintenance section with an effective caching policy identifies images that could benefit from improved caching.
To troubleshoot issues with your website, check if you have platform or web server settings that you can change to adjust the life of your website's image cache.
On the odds that you don't change the images often, there are higher chances for you to get a long, unfinished cache stored!
The eradication of CLS!
CLS, more commonly known as cumulative image layout shift, refers to cases where page content visually shifts or shifts from place to place as it loads.
While images are not the only cause of this problem, they can cause problems if used incorrectly.
In most cases, CLS is easy to spot by looking for page movement during loading, but there are several tools to measure it.
Compress the image accordingly
Using the right quality site side optimizer plays a vital role for your images to encode them efficiently for while maintaining the desired image quality.
The Image Encoding Efficiently section of the PageSpeed ​​Insights report can be used to identify images that are good candidates for compression optimization.
To find the Quality Score you like, use the image conversion tool of your choice on several images with different quality scores and compare before and after.
Google recommends the Squoosh site. Application as an easy way to compare images for speed, with and without compression.
Size your image correctly
Choose the right width and height for your image, as larger files will take longer to download.
Correctly sizing images can be difficult due to different screen sizes and resolutions visiting your website.
If the browser cropped the image itself, the download size would be longer than necessary, which would only lengthen things.
An easy way to identify defective images is to use the Faulty Images section under Opportunities in the PageSpeed ​​Insights report
Image for Speed - The final verdict!
No matter how taboo it may sound, optimizing the image for speed is super important! This isn't something that is being said by us, but the tech giants like Google also comply with this universal fact!
As per the words of Google, site side optimizer is not only beneficial for improving the page speed, but it's also effective for improving the rankings of the site and providing users with a quality user experience!
Go with a site speed optimizer to optimize the picture of speed, sit back and enjoy the promising results!