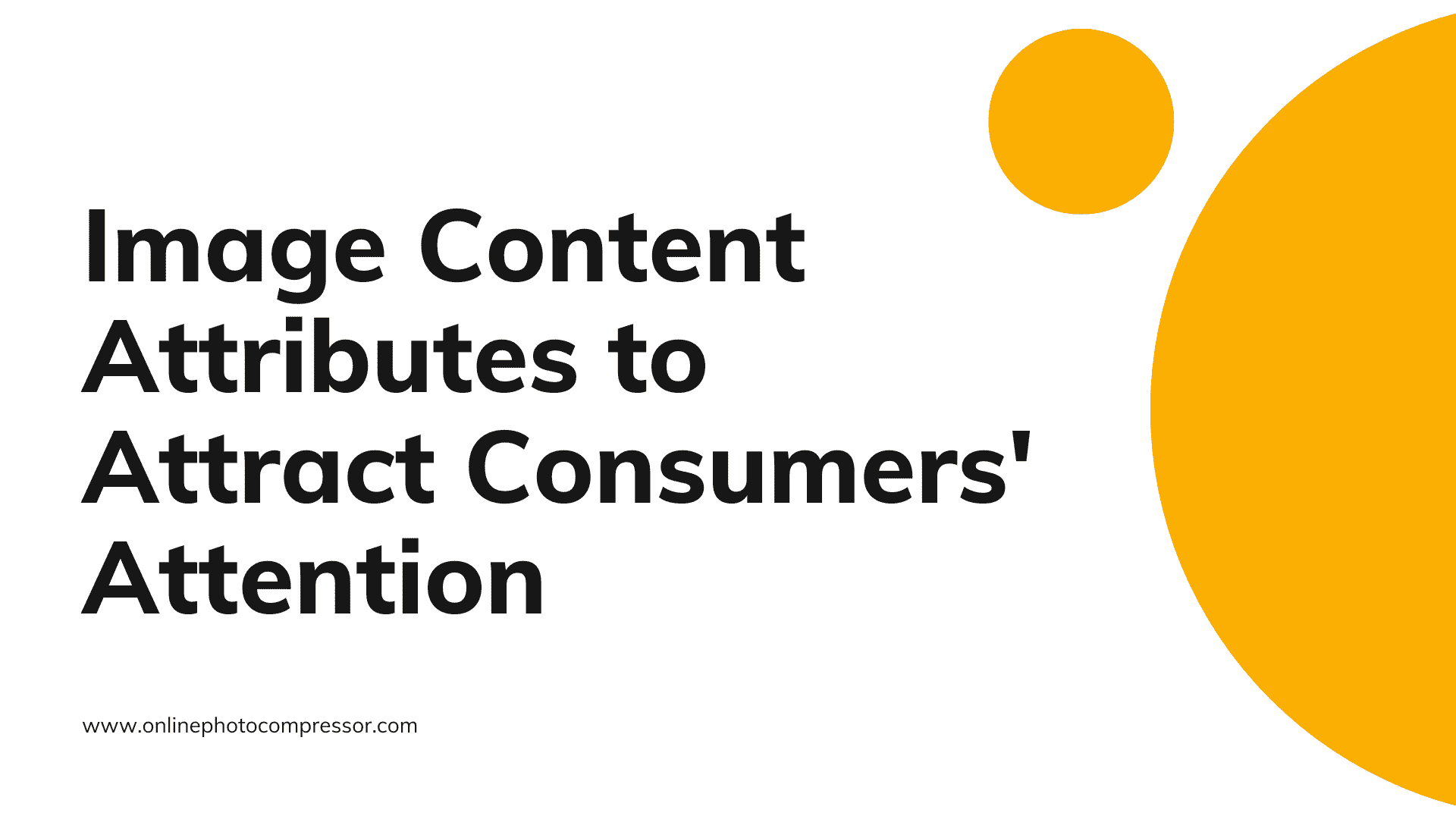 Image Content Attributes to Attract Consumers' Attention
Marketing is more than just getting your message across to your customers.
Until the picture advertisements don't evoke viewers' needs and want - they won't be of any use to you!
In order to enlighten this powerful feeling in consumers, you need to add a little sparkle to your marketing and advertising – and that can only be done via attractive, catchy attention images!
Marketing or ad copy without images is like ice cream without the toppings - It gets the job done, but it doesn't excite you, does it? The same goes for text ads, blog posts, website pages, and more.
This is one of the reasons why image marketing is essential for you!
This guide below will walk you through the attributes of image content that would help you retain your consumer's attention!
Image content attributes to enhance consumer engagement!
When you publish content, you want your audience to read it and share it with their tribe.
While your words play a huge role in determining the power of your content, the same is true for images. We've narrowed down a few categories that fit the meaningful image ad attributes!
1. Pictures with description
You don't want to confuse your audience with your images, so you should use meaningful photos that relate to your content.
For example, if you're writing about the latest statistics in your industry, you're looking for images representing charts, spreadsheets, data, and other related content. Or using a photo like the one above would be a pretty direct way to link to an article about running a successful business meeting.
Your audience will directly connect the photos and what they read.
2. Attention pictures that engage!
Internet marketing expert Jeff Bulas reveals that articles with related images get 94 percent more clicks than those without. Adding dramatic images to the equation can drive more traffic to your content.
Have you ever seen an image on your Facebook or Twitter feed and clicked on it just because it caught your eye? Maybe you weren't interested in the attached content initially, but you read it anyway because you've clicked on it.
This is the result you are looking for with dramatic images. It entices people to click and share when they don't want to bother.
3. Unlike Radio Advertising, detailed images are worth it!
Detailed images are powerful because they focus on very specific objects. For example, the photographer could have shot the above handshake differently. Stepping back to shoot them both from head to toe would have a different effect.
Using imagery that limits the viewer's focus allows you to take advantage of symbolism and emotion.
A handshake, for example, implies connection, approval, physical contact, and professional respect. It works on multiple levels, meaning your audience will see it differently. However, you will remove any lateral distractions to make your image have more impact.
How does Image content enhance consumer attention?
1. You can forget the text but not the picture advertisement!
Seeing a beautiful image or a stunning photo usually sticks in our minds longer than we remember from a brief description, blog post, or advertisement. We remember more than 65% of what we see compared to 10% of what we hear.
2. Attention Picture Advertisements are designed to communicate quickly!
Living in a fast-paced world has led consumers to watch about 5,000 ads daily. Images are very important in marketing because they are captured faster.
Readers take almost 10 seconds to process and judge the value of the written text, not to mention the time it takes to read it.
3. Unlike Magazine Advertisements, Picture advertisement images keep readers close
As stated above, unlike radio advertisements, the images you use on your website help viewers to remain to linger! According to TME, a user only stays on your website for about fifteen seconds - and this is the only time you get to retain your potential lead!
Attractive and engaging images can help your visitors spend more time on the articles and pages of your website.
4. Picture Advertisements Welcomes Huge Engagement Rates!
Readers want to see the visuals, whether your content includes images that illustrate a text or simply accompany an article.
Unlike magazine advertisement and radio advertisement, the images that are featured in Article and blog post also manages to get ninety-percent views!
The same is the scenario for social media! The attention picture present on Twitter tends to receive more retweets than a non-picture one!
Moreover, posts on Facebook with attention images receive more than double the engagement of a post without images.
5. Image Advertisements are designed to enhance sales!
Online shopping may be more popular than ever, but shoppers still remain in chaos that how will their ordered product will look like.
This is why quality and accurate product photos are so important. 67% of consumers stated that the image quality of a product is very important in choosing and buying products.
Final Word
Grabbing consumers' attention is a task that is not so easy to do - but with nice image content, things might be a whole lot simpler for you.
Try image content advertisement, and get your hands on the potential leads you deserve!