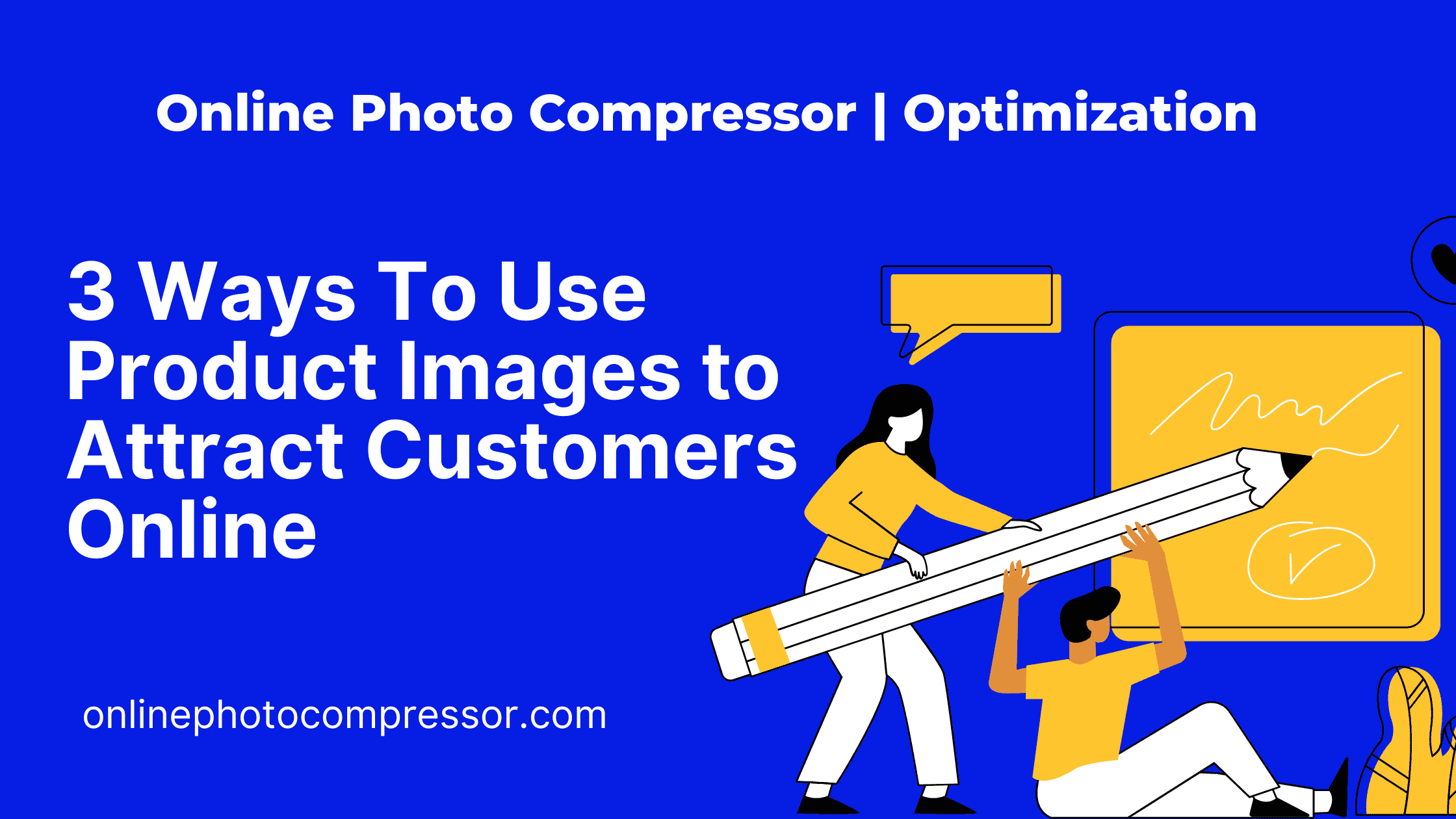 3 Ways To Use Product Images to Attract Customers Online
When switching from search results to social media feeds, people often take a few seconds to look at a marketing campaign.
How can you get a customer's attention in such a short time? Product or image of customers can solve all of these problems.
Adding quality images to your content will help customers better understand what your business and brand have to offer.
Therefore, you need to learn some tricks to use product images to attract potential customers and increase your business's sales.
Product images can help your business improve its online presence, from improving search rankings to increasing social media visibility.
That said if you have always wondered about getting hands-on potential leads with product images, this guide below has surely got you covered!
Include images in email marketing
When we talk about some of the viable ways of driving traffic to your beloved website, then organic and search engine ranking plays a vital role in that regard!
Email marketing helps you turn your customer's inbox into your marketing solution. While SEO software helps drive leads through Google searches, email marketing helps convert leads into customers.
According to Campaign Monitor, the ideal length of an email copy is between 50 and 125 words. If it seems like putting the word count to a minimum limit is not your style, or something that doesn't look good, then you have the liberty to add images to your email marketing campaigns, and let them talk!
Adding online business images or images of customers to your marketing emails also helps you create a brand identity and amplify your brand story. For example, Apple's clean and monochrome aesthetic is consistent across all channels. On the other hand, National Geographic uses a lot of pictures, videos, and colors to reinforce its brand identity.
Presenting product images on social media
Product images on social media can draw attention to your offerings and help you create informative and shareable content. A survey found that around 74% of respondents use visual elements in their social marketing campaigns. With nearly three-quarters of marketers using product images, there's no reason why you shouldn't do the same for your brand.
The Instagram post above from beauty brand Summer Fridays is simple and focuses on the product itself.
Even if the image only comes with a brief description of its features, it encourages engagement and sharing. It also works because, while the post itself is incredibly information-rich, it also aligns with the brand story.
However, there are qualifications for posting products on social media as not every person you find there would attract images. Facebook often displays the image that appears first on the page you link to. That means you need to make sure the page has good product images as well as online business images.
On the other hand, Instagram does not allow links in the post text, which limits its usefulness as a source of website traffic.
If your business isn't based in a location where the Instagram Shop is available, you'll need to be creative with your approach.
For example, you can use an external link or swipe up on Instagram Stories to link back to your product page.
Offer a 360-degree view of your product
Another way to clarify product details is to show how it looks from every angle. There are three ways to do this.
First, you can click high-resolution product photos from multiple angles. Second, you can go an interactive route and insert user touch points on the screen that allow them to fully explore the object. Third, you can insert short videos that give you a 360-degree view of the article.
These images of customers are a viable way to attract people, while the pictures of the product are a great way to help consumers learn more about what they are buying. This gives them the feel of an in-store experience but with the convenience of online shopping.
Visuals are a great way to showcase your brand because they help you connect with customers and tell your brand story. They also help you create shareable and engaging content that engages and engages your audience.
Use images of customers to showcase your brand, highlight how they fit into their lives, and tell your brand story. Using SEO tools to add relevant tags to quality online business images will increase your search volume.
Well, To Summarize, What Benefits do Product Images Bring To Us?
This informs your customers and helps them try your product.

This allows you to promote your brand to different audiences and through different channels.

Improve your brand's search engine ranking and make your products visible in Google Images through SEO.

Offer your customers a closer look at your product. This is especially true if you include 360-degree photos and simple, zoomable images.

Attract more engagement by delivering well-defined use cases for your business.
Wrapping it up!
If you have managed to come to this end of the guide, then we believe that you now must know about the perks these product images come in handy with!
The use of creative, high-resolution, high-quality images shows your brand in a better light and enhances the user experience. This leads to new customers, greater customer loyalty, and more sales.